Message from the CEO
Message from the CEO
We will address social issues proactively as Team NLM.
Good start to the new mid-term management plan.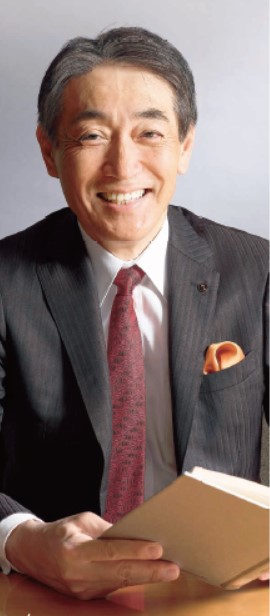 At the NLM Group, we launched a new mid-term management plan for a period of three years from FY2016. Under this plan, we have established three basic policies of "Create new products and business models by strengthening cooperation within the Group," "Business development through strategies by region and by sector," and "Strengthening of corporate culture." I believe that the new midterm management plan made a good start in FY2016 as its first year. We achieved a ten-year high operating profit of 30,200 million yen. In December 2016, we paid an interim dividend for the first time in 24 years, and the amount of the full-year dividend increased for the fifth consecutive year. Reflecting the favorable performance, we improved our financial strength and achieved a D/E ratio of less than 1.0. We would like to move forward to achieve further growth while maintaining this performance. While there were positive factors including the low crude oil price, I believe that the driving force behind this good start was our activities of giving comprehensive thought to the question, "What is our unique corporate value as the NLM Group?" and promoting businesses based on this thought in a group-wide manner.
Key indicators of the mid-term management plan and actual achievements

Corporate value of the NLM Group
What is our corporate value? I believe that it is determined by how we can satisfy the desires in the minds of our customers by deeply cultivating our strengths as a comprehensive material manufacturer with a focus on aluminum. This is also expressed by our Corporate Philosophy as stated at the top of our Management Policy, which reads "Be forever committed to the development of new applications for aluminum and aluminum-related materials and thereby contribute to the improvement of people's quality of life and environmental protection."
Under this philosophy, we at the NLM Group will continue to focus on aluminum and build a highly profitable business structure by taking advantage of our comprehensive accumulated knowledge and experience of aluminum, which is our strength, with the aim of making a broad contribution to society through our business activities. We will strengthen our sense of unity as Team NLM by enhancing our cross-sectoral development activities, which we refer to as a "cross-functional collaboration," and create and provide a range of products and services that cater to customer needs. We engage in these activities with the aim of being a "groundbreaking innovator of aluminum and beyond," which is separated from the path to scale expansion. As a result, for materials such as those related to lithium ion batteries and those for smartphones, we have combined our expertise in a broad range of business domains, from the development of alloys as the materials to processing and surface-treatment technologies. This has led to our creation of products with high added value.
Progress of globalization and our CSR initiatives
While the global economy is being integrated in various forms, the overseas expansion of the NLM Group is also making steady progress. In North America, which we position as an important market, we have begun to establish our marketing base, targeting the fields of automobiles, electric appliances and electronics, and food and distribution, where the use of aluminum is expected to increase. In Thailand, we saw start of the operation of the second plant that was being constructed by the local subsidiary of Nikkei MC Aluminum Co., Ltd., a group company that engages in the business of secondary alloys for automobiles. In India, Toyo Aluminium K.K. established a joint venture that manufactures and sells aluminum paste for coating materials. Given the population decline, falling birthrate, and aging population in Japan, overseas expansion is inevitable.
On the other hand, destination countries face issues that are specific to each, in addition to global issues such as global warming. In 2015, the United Nations adopted the Sustainable Development Goals (SDGs). We believe that we should carry out activities that contribute to solving issues including environmental problems and consideration for human rights and diversity, which are included in the SDGs, from a medium- and long-term perspective to build a sustainable world. We believe that these activities are included in important CSR activities that we in the NLM Group are expected to carry out. We will continue to be proactive in tackling a wide range of CSR issues, including the re-inspection of safety and ways of working of our employees as human assets, the promotion of diversity including the active participation of women, ensuring human rights in supply chains, and activities for protecting the environment and preserving biodiversity, not to mention ensuring compliance, both in Japan and overseas.
In this year's CSR Report, we report on the achievements and issues of the CSR activities of the NLM Group, which is moving forward to be a "groundbreaking innovator of aluminum and beyond" as Team NLM, while being conscious of the SDGs and other global movements. We would appreciate your frank opinions.
August, 2017
Nippon Light Metal Holdings Company, Ltd.
President and Chief Executive Officer

CSR Activities