Electrical, Electronics, and IT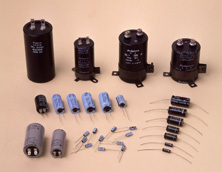 The NLM Group offers high functional materials superior in electrical conductivity, thermal conductivity, reflectivity, and formability in order to meet the performance requirements for various products that have become increasingly sophisticated. The demand for aluminum materials that is lightweight and functional is expanding in the electrical, electronic, information, and communication business sectors associated with the introduction of sophisticated products. The NLM Group creates aluminum that is beyond the conventional aluminum materials based on our proprietary technologies in material, engineering, and fabrication, and the Group offers high-value added products in the markets for LCDs, semiconductors, solar cells, digital appliances, communication equipment, etc.
NLM Group by Product Category
Antennas for IC cards/tags
Aluminum gravity casting, die casting, and casting parts,
Nikkei Matsuo Co., Ltd.
Aluminum wire

Aluminium Wire Rod Company Ltd.
Aluminum foil for electrolytic capacitors
Anodized foil for aluminum electrolytic capacitors
Aluminum billets
Material for photoconductor drums

Nikkeikin Aluminium Core Technology Company Ltd.
Clean rooms
High functional development alloys
High purity aluminum ingots
High purity alumina
Insulating heat-conductive alumina
Flame retardant and aluminum hydroxide
Aluminum plates for semiconductor/LCD manufacturing equipment
Fluxes and ceramics