General Industries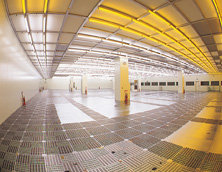 The NLM Group supports industries in diversified fields with high functional materials. Chemicals produced by the NLM Group are used as high functional materials essential in various industries, such as medicines, agricultural chemicals, electronics materials, and automotive materials. The NLM Group provides caustic soda produced from the ion-exchange membrane method or photochlorination method, inorganic chlorides, organic chlorides, etc.
NLM Group by Product Category
Aluminum gravity casting, die casting, and casting parts
Nikkei Matsuo Co., Ltd.
Aluminum wire

Aluminium Wire Rod Company Ltd.
Alumina and aluminum hydroxide
Aluminum billets
Printing cylinders

Nikkeikin Aluminium Core Technology Company Ltd.
Caustic soda and inorganic chlorides
Clean rooms
High functional development alloys
High purity aluminum ingots
Industrial materials

Nikkeikin Aluminium Core Technology Company Ltd.
Flame retardant and zirconium compounds
Fine chemicals and coagulants
Fluxes and ceramics