Corporate Governance
Corporate Governance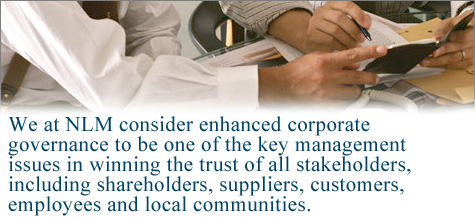 Basic Ideas on Corporate Governance
The NLM Group adopts a holding company structure in which Nippon Light Metal Company, Ltd., play a leading role as core companies. As a holding company of the Group, Nippon Light Metal Holdings Co., Ltd., (the Company) strives to increase corporate value by formulating and adopting group-wide strategies, allocating management resources strategically, overseeing the management of industrial companies, and thereby ensuring steady growth and improved competitiveness.
Since the Company adopts the officer system, we have only 14 directors (including 5 outside directors), which allows us to hold Board of Directors' meetings in a flexible and efficient manner and have fruitful discussions. The term of office for directors and officers are set to one year so as to define their mission and responsibilities more clearly.
The Company adopts the auditor system and currently has six auditors (including three outside auditors), who together constitute the Board of Auditors. Among other duties, these auditors attend to important meetings of the Company, including Board of Directors' meetings, in accordance with the Auditing Standards for Statutory Auditors and in compliance with audit policies and audit plans. As an independent organization playing a key role in corporate governance, the Board of Auditors ensures that the performance of duties by directors is monitored.
Enhanced Internal Control Systems
Considering it important to further enhance the internal control systems with respect to the duties performed by all members of the group companies, the Board of Directors' meeting passed a resolution on basic policies for implementation of internal control systems on October 1, 2012. Accordingly, the Company has established the Internal Control Office to implement a compliance promotion structure, risk management structure, and information control structure, and raise awareness of the members of the group companies. At Nippon Light Metal Holdings Co., Ltd., the CSR and Audit Office is in charge of all CSR activities including internal control efforts. Going forward, the Company will continue to work towards the implementation of a group-wide, coordinated internal control structure while respecting the managerial independence of each group company.
Risk Management
With various risks surrounding our businesses, the NLM Group is committed to steadily increase corporate value by putting in place appropriate controls and practices in harmony with the Group's business strategies. In addition to efforts carried out by each group company individually, the NLM Group has identified seven risks requiring group-wide, comprehensive management as major risks, and designated organizations in charge of risk management. As a part of efforts to control and mitigate risks, the Group checks the status of these major risks by interviewing the directors in charge once every half-year period and holding group-wide CSR monthly meetings.
Governance Structure Chart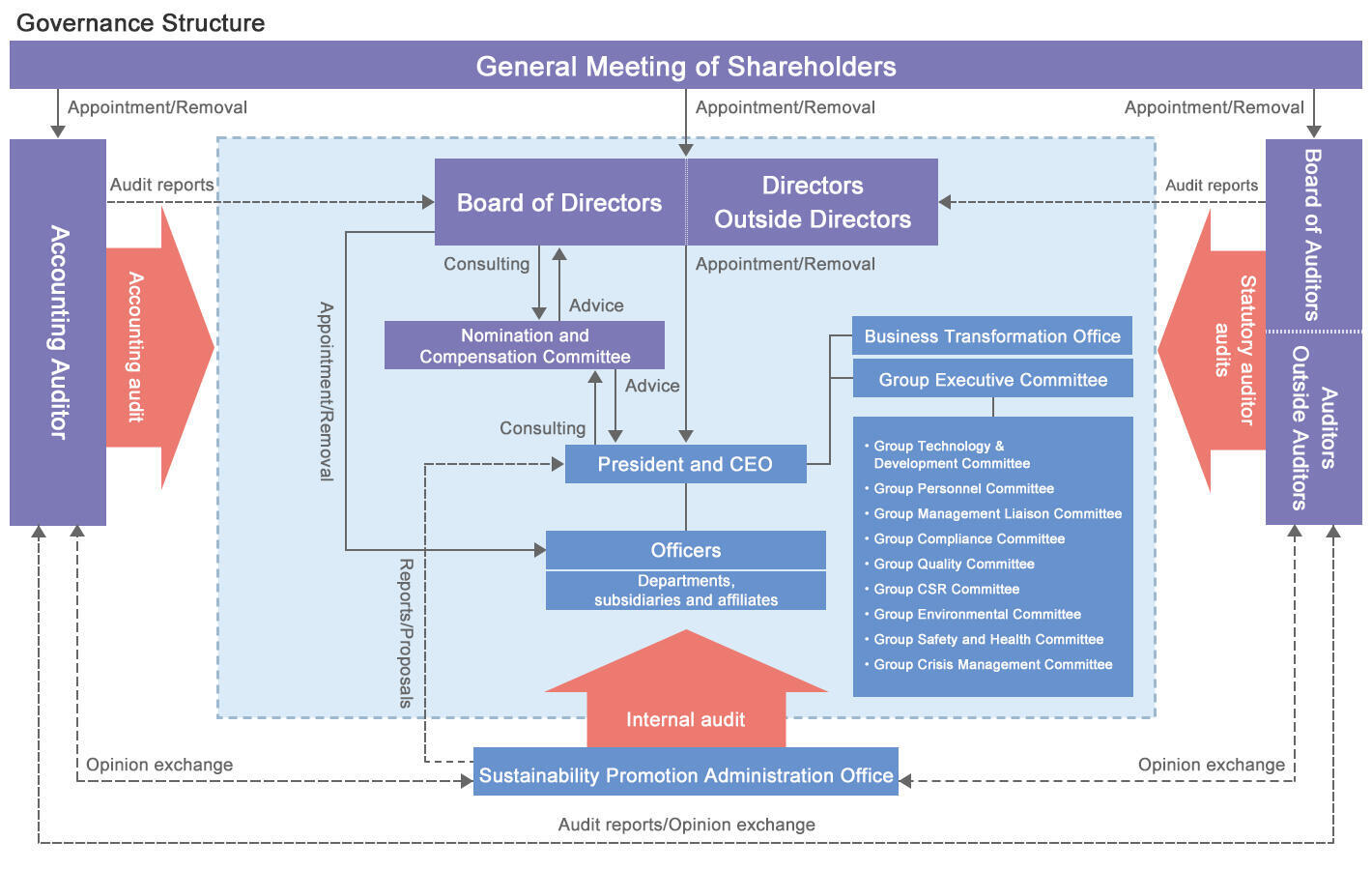 Corporate Governance Reports
Please click here to view our reports submitted to the Tokyo Stock Exchange in the PDF format.
You need Acrobat Reader to view PDF documents. If you do not have Acrobat Reader, please download it from here
Corporate Overview