Message from the CEO
Team
NLM

– Groundbreaking Innovator of Aluminum and Beyond.

An intensity seven earthquake, with its seismic center in the Kumamoto area of Kumamoto prefecture, occurred on April, 2016, and its aftershocks still continue to affect that area. Our deepest sympathies go out to all the victims of the earthquake, and we hope that normal conditions are restored as soon as possible. The NLM Group continues with its support activities through its supply chains including relief money and supplies. Meanwhile, hereafter the NLM group strives to promote and improve a wide variety of its products for disaster preparedness and disaster mitigation that fully utilize the properties of aluminium.
Status of mid-term management plan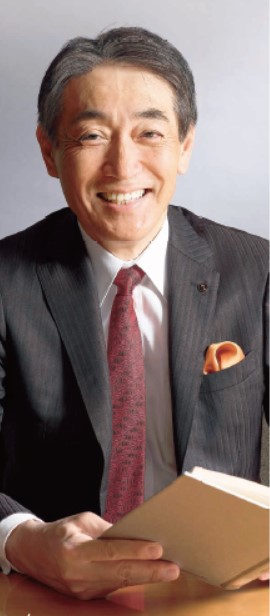 The NLM Group has been carrying out the three-year mid-term management plan started in April, 2013. As with the global resource crisis, the aluminium market was under circumstances where its market price plunged by approximately 20% in these past three years. However, the results for the year ending March 2016 have mainly achieved the goal as shown in the diagram below. I believe that this is a result of our steady implementation of the mid-term management plan.
The NLM Group has long sought the business that can replace aluminium refining operations. The Group has formulated the midterm management plan five times from fiscal year 2002 through this previous fiscal year and continued its efforts in shifting to new material manufacturers, in other words, establishing high-value added businesses by making a clear distinction from management that focuses on expanding operations. Our strategies in the previous mid-term management plan were designed to achieve "a creation of a new products and new business model through close cooperation of the group" and "business development through strategies by regions and categories," and to enhance the "reinforcement of the business structure and strength of the corporate structure." The achievement of these numerical targets has given us greater confidence in realizing that we chose the right strategies.
Also, it is what we call "a cross functional collaboration", a group-wide development activity, that supported these schemes. This is an integrated activity of development, manufacturing, and sales, which is to "create, manufacture and sell." Not only sales but also development and production people would face various stakeholders' needs and address those needs as "Team NLM". Thus, we have sought for and realized the added value which only the NLM group can create.
In the new mid-term management plan, we aim to secure our unrivalled position as a "ground breaking innovator of aluminium and beyond", by strengthening the driving forces as this "Team NLM" including profound insights into aluminium materials, processing and development backed up by experience, and service capabilities.
Key indicators of the mid-term management plan and actual achievement

Group-wide Compliance Reinforcement
In February 2016, Nippon Light Metal Co., Ltd., our subsidiary, received a cease and desist order and a payment order for surcharge from the Japan Fair Trade Commission for violation of the Antimonopoly Law. We would like to express our deepest apologies for the great concern and trouble this incident has caused to stakeholders including customers.
We have reported our detailed recurrence prevention plan on page 14 of this report. We aim to further reinforce our group-wide compliance system.
The NLM Group's CSR is captured in our corporate identity that "we are committed to making contributions to improve people's lives and preserve the global environment by continuing our application development of aluminium and alminium-related materials forever". For fiscal year 2016, we have started activities to incorporate this corporate identity into more specific individual themes. We will provide you with the results for 2015 and such themes in our reports. We would appreciate your straightforward opinions on this CSR report.
August, 2016
Nippon Light Metal Holdings Company, Ltd.
President and Chief Executive Officer