Environment, safety, and energy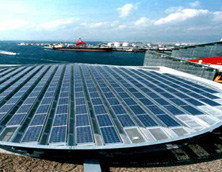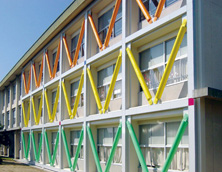 The NLM Group contributes to safety and environmental conservation in various aspects of industrial activities and daily life making use of the inherent environmental characteristics of aluminum and our expertise in technology development. Aluminum can contribute to energy saving and resource saving owing to its advantages of light weight, superior recyclability, and high electrical conductivity. In addition to such excellent environmental characteristics inherent to aluminum material, the NLM Group will continue to offer highly functional and high value-added products in the expanding environment, safety, and energy industrial sectors based on the knowhow and technologies developed as the integrated manufacturer of aluminum materials.
NLM Group by Product Category
Aluminum gravity casting, die casting, and casting parts,
Nikkei Matsuo Co., Ltd.
High functional development alloys
High purity aluminum ingots
Disinfectants and coagulants
Solar panel frames

Nikkei Extrusions Company, Ltd.
Riken Light Metal Industrial Company Ltd.
NLM ECAL co., Ltd.
Sumikei-Nikkei Engineering Co., Ltd.
Nikkei Sangyo Co., Ltd.
Solar panel backsheets
Conductive inks for solar cell electrodes
Flame retardant and aluminum hydroxide
High purity alumina for LED sapphire substrates
Alumina for LiB
Fluxes and ceramics