Introduction to Businesses of NLM Group
The Nippon Light Metal (NLM) Group is the integrated manufacturer of aluminum products in Japan. We offer varieties of products ranging from alumina and chemicals as raw material for aluminum metal to fabricated products to all industrial sectors based on the technologies and expertise of the group developed in a long history of operations.
Alumina, Chemicals, and Ingot Business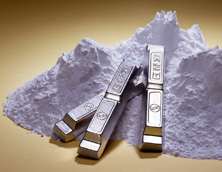 NLM Group produces and sells aluminum hydroxide, alumina, and various chemicals used in a wide variety of applications, such as a material for flame retardants and ceramics, chemical products, and a medium in water purification.
We also produce and sell primary alloy and secondary alloy of aluminum suitable for customer needs.
Industrial Sectors and Principal Products
High functional development alloy, alumina used in spark plugs
Alumina, low soda alumina, aluminum wire, high purity aluminum ingots
Alumina, aluminum hydroxide, chemicals, caustic soda, chlorides
Sheet and Extruded Products Business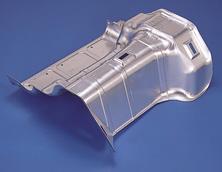 We developed high functional aluminum sheets and extruded products that meet customer needs based on the technologies and knowhow developed from a long history of operations. Our products are used in various industrial sectors like transportation services, such as road and rail transportation, and electrical/electronic industries, such as manufacturing equipment for semiconductors and LCDs and photoconductor drums.
Industrial Sectors and Principal Products
Fabricated Products and Other Businesses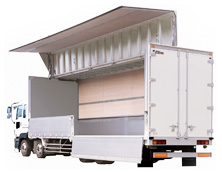 The NLM Group offers fabricated aluminum products by group companies, all of which are highly rated in their respective fields, such as van and truck cargo bodies (Nippon Fruehauf Co., Ltd.) and aluminum freezer/refrigerator panels for business use and clean room panels (Nikkei Panel System Co., Ltd.). We also offer products like foil electrodes of the electrolytic capacitors, automotive parts, landscaping products, building materials, containers, etc., familiar in your daily life.
Industrial Sectors and Principal Products
Foil and Powder Products Business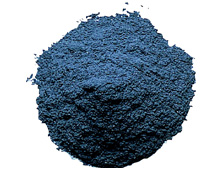 Aluminum foil, powder, and paste produced by Toyo Aluminium K.K., a leading company in the industry, are used widely in various industry sectors from household products, energy, electrical and electronics, and automotive industries.
Exploring new fields of applications based on our proprietary technologies, the NLM Group offers a variety of highly functional materials and products to markets in Japan and worldwide.
Industrial Sectors and Principal Products